Legal Diploma 101
D-Leg67-101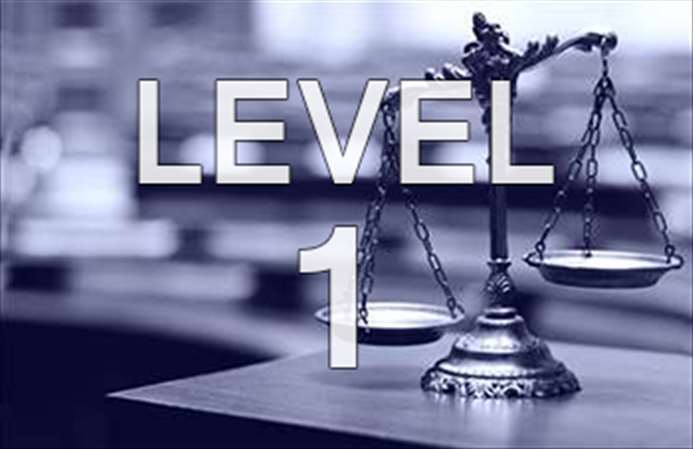 Overview of Legal professional Translation Diploma
Comprehensive legal translation Diploma is your prime choice to augment your translation expertise and competencies. Three training levels covering the latest techniques of translating various legal content, particularly of contracts, litigation, and courts, to help build the capacities of translators and empower them to utilize legal translation finest tools professionally.
Duration of Diploma
Total of 80 hours in three levels: the foundation1, the intermediate2, and the advanced3, as follows:
The Foundation1: 32 hours/ 16 lectures on fundamentals of legal translation and its diversified methods.
The Intermediate2: 24 hours/ 12 lectures covering the specialized study of legal terminology, with practical exercises on legal contracts and agreements.
The advanced3: 24 hours/ 12 lectures covering the legal language and collocations, with practical exercises on litigations and courts.
Certificate of Diploma
It is only granted to those who pass the three former levels of total 80 hours/ 40 lectures, besides the evaluation test of each.


Target Participants
Graduates of language and translation colleges willing to cross into the legal translation market and augment their related skills.
Translators looking for extra powers to master the tools of legal translation.
Graduates of Law Colleges and holders off Law Diplomas seeking to bump up their specialization skills.
Graduates of other academic areas planning their career-shift.
The goal of the Diploma
Introducing participants to the basic and advanced techniques of legal translation and the proper appreciation of legal phrases and expressions.
Empowering participants to skillfully search for the proper terms online and prepare their own glossaries.
Practical training on legal-writing skills in Arabic and English.
Empowering participants to expertly self-proofread their target legal texts.
Practical legal translation training, focusing on some common legal terminologies, to build the capacities of the participants.
Requisites to join the Diploma or any of its levels
Pass the English and Arabic placement test relating to the level you apply for.
Or pass the evaluation test of the level you attended to qualify for attending the next level.
Related courses and workshops
All workshops' and training programs' details are available on the website.
Delivery mode
Instructor-led training lectures (ILT) and interactive translation exercises in Arabic and English.
Teaching Aids
Features
Days

8 Day(s)

Weeks

4 Week(s)

Skill level

Beginner

Venue

Elaph Training premises, Nasr City.